Look out, fellas...it's about to get pretty girly up in here...
When it comes to earrings, I almost exclusively wear studs. They are easy, don't get in the way and it gives me one less thing to fuss with when I'm getting ready in the morning. Enter Arajera!
This darling designer makes the most gorgeous jewelry (especially the earrings!) that make a delicate statement without overpowering. I absolutely love EVERYTHING. Sweet, daring, cool. There are so many different trinkets to choose from.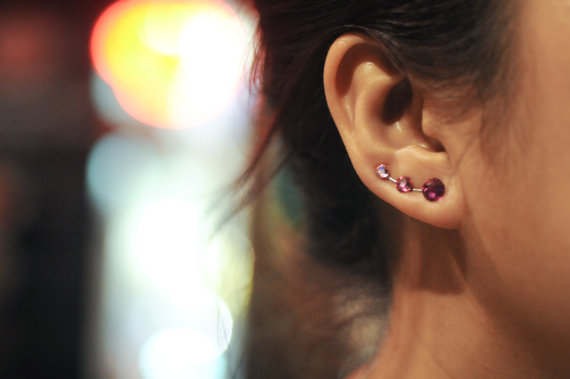 And with a 10% discount code from all of y'all, you can stock up on a whole jewelry wardrobe! Check out the shop here and use code 'HELLOAGAIN' when checking out. Game, set, match.
(All images c/o Arajera)