There is no denying that Snapchat is something of a beast in the world of social media at the moment. Instagram Stories have jumped in to play the game recently, as well, but there is something that keeps Snapchat alive. As someone who is uses the platform but is probably skewing a bit too old to really be the main market (the highest age range represented is 18-24), there are some functionalities that I really love about it. Topping that list would be the usage of filters that have now become something of cult classics.
And as we find ourselves in the depths of NYFW, Desigual (along with the skilled artists from MAC Cosmetics) decided to recreate our favorite filters on Snapchat in real life...forgoing the normal avant-garde make-up looks we so often see hit the runway. It's a hysterical (and somehow beautiful) look at how to both lovingly embrace and poke a bit of fun at the world as we all see it now.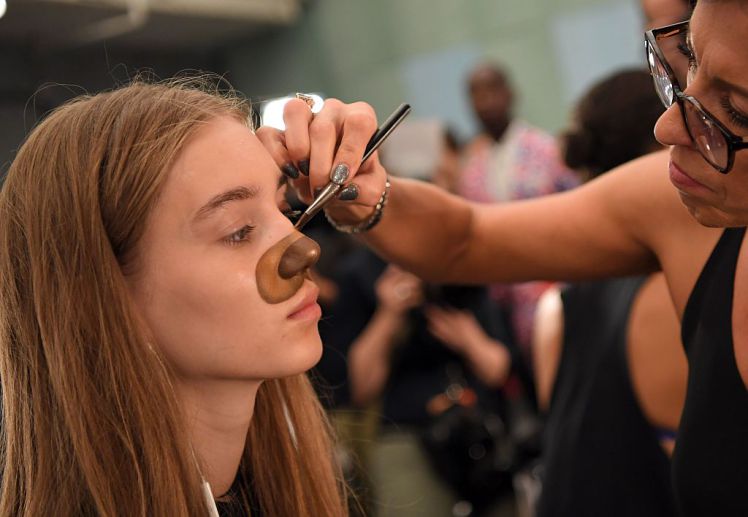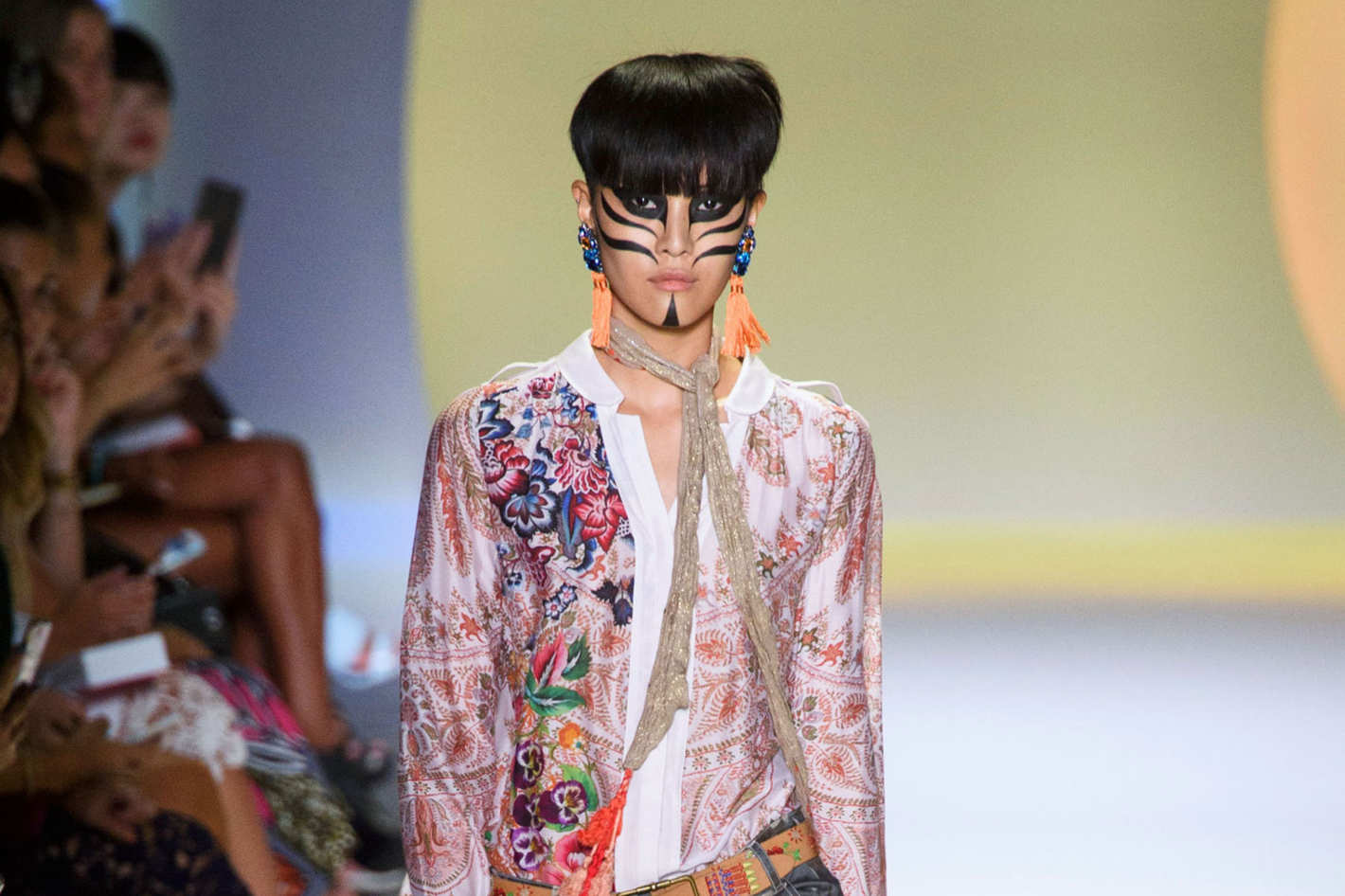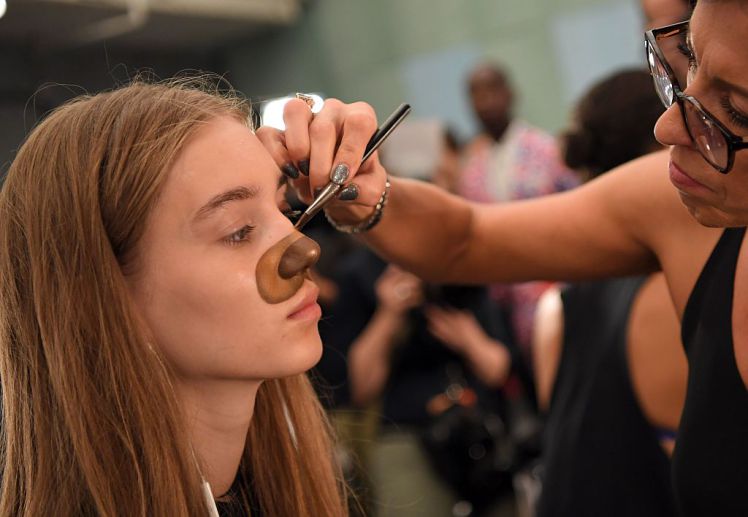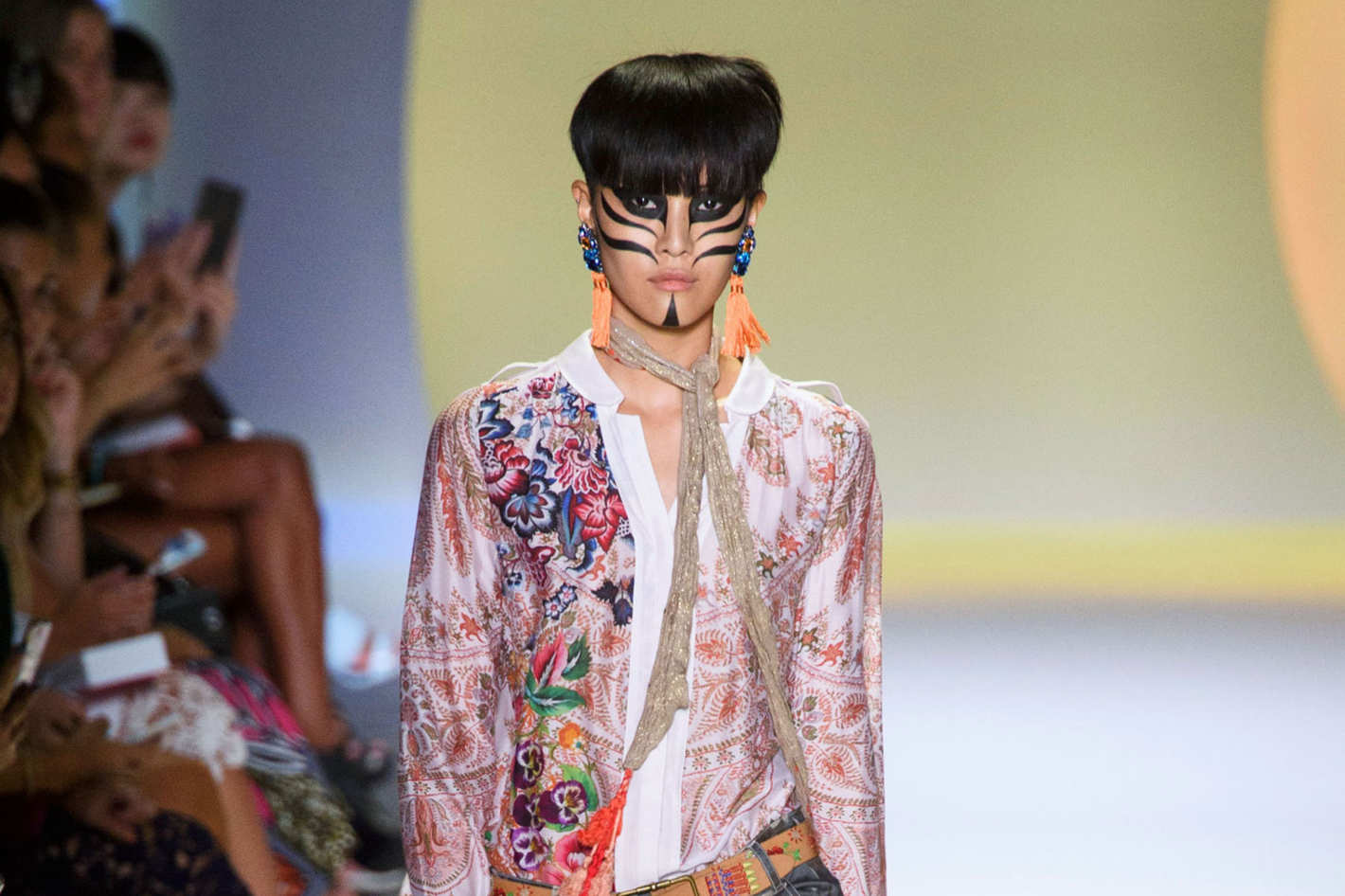 I think more often than not, I see clips on Snapchat announcing 'I wish I had this filter on all the time', and the Desigual show basically said 'well, you can...but it's a bit ridiculous in reality, isn't it?' But I am going to guess that more than one Halloween costume has now been inspired!
(Images c/o Getty)